2015 President's Cabinet Awards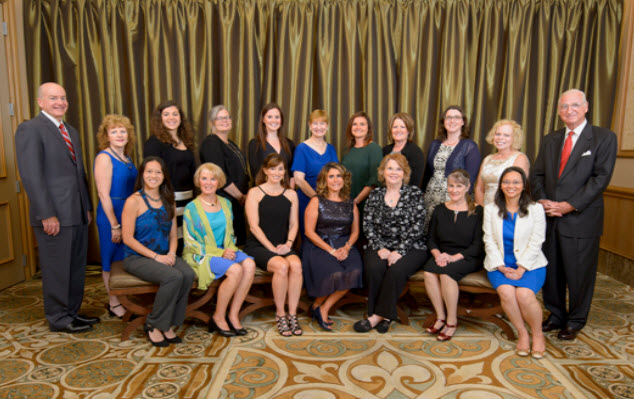 Sixteen UTMB faculty and staff and one student recently received UTMB President's Cabinet awards, totaling more than $230,000.
The President's Cabinet provides financial resources that advance UTMB's mission to improve health. The contributions of the cabinet's 400-plus members, which include university friends, community and business leaders from the Houston-Galveston area, and UTMB faculty members, staff and alumni, provide seed money to launch initiatives designed to improve the quality of life in the community and beyond. President's Cabinet members have contributed more than $5 million since 1993, with more than 100 awards given to innovative community programs. For information on the President's Cabinet visit https://development.utmb.edu/cabinet-intro.
2015 SHP President's Cabinet Award Recipients
Pink Warrior: Support group toolkit for breast cancer survivors
Maria C. Swartz, PhD and Elizabeth Lyons, PhD
Partnering with the UTMB Breast Cancer Support Group, this project will help increase physical activity among breast cancer survivors by funding a program coordinator and development of a "toolkit" of materials to serve women in Galveston County. Trained facilitators will deliver a 12-week, evidence-based physical activity program through group - or home-based sessions.
Teaching Others Oral Technique and Hygiene (TOOTH)
Kelsey Berg and Barbara Slusher, PhD
To help combat tooth decay - the No. 1 chronic disease of childhood - the TOOTH project will be implemented at Galveston's Parker Elementary School with a series of three, 30-minute sessions on the importance of oral health.
Source: UTMB Impact