Dr. Rasmussen Awarded $6.67 million for NIH Molecular Transducers of Physical Activity Consortium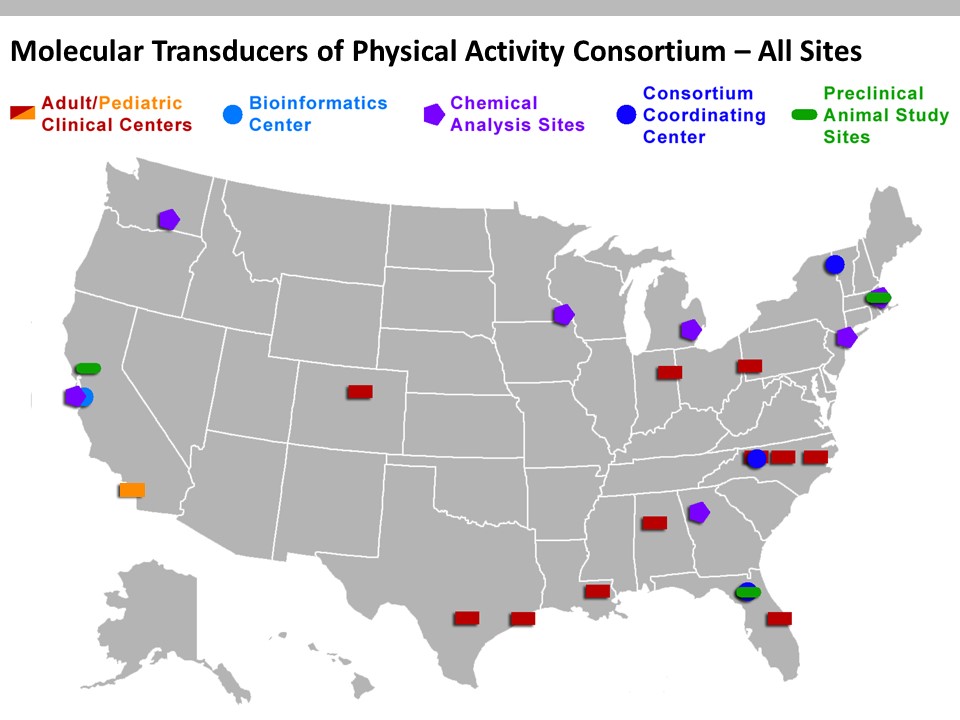 Dr. Blake Rasmussen, professor and chair of the Department of Nutrition and Metabolism, has been awarded a 6-year $6.67 million NIH grant to participate in the $170 million Molecular Transducers of Physical Activity Consortium (MoTrPAC). UTMB will be working with the University of Texas Health Sciences Center at San Antonio (Dr. Nicolas Musi - Site Principal Investigator) on this large project. Other UTMB faculty involved with the project include Dr. Doug Paddon-Jones, Dr. Elena Volpi, Dr. Melinda Moore, and Dr. Heidi Spratt.
The MoTrPAC Consortium, funded by the NIH Common Fund, will consist of 7 clinical centers from around the country including UTMB/UTHSCSA, University of Alabama Birmingham, Duke University, University of Pittsburgh, and UC Urvine.
The goal of the clinical centers is to recruit approximately 2700 healthy participants into exercise training clinical trials to determine how different types of physical activity alter the human body at the molecular level.
The consortium will also consist of three animal centers (Harvard, University of Florida, and UC Davis), a coordinating center (University of Florida), a bioinformatics center (Stanford University), and several chemical analyses sites.
Consortium researchers will develop a comprehensive map of the molecular changes after they collect and study samples from people of different races, ethnic groups, sex, ages and fitness levels.
"There is the potential for major discoveries and significant breakthroughs to be identified from the work of the consortium," says Rasmussen. "We strongly believe that a molecular map to help us understand how physical activity contributes to better health will be of great benefit."